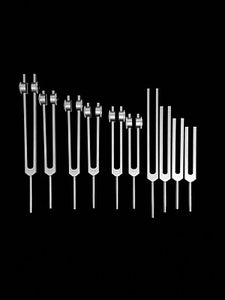 This Bundle includes:
Torus Field Alchemizing Half Set - 108Hz, 216Hz, 324Hz, 432Hz (Unweighted)
Grounding/Earthing, 54 Hz/72 Hz (Weighted)
Balancing/Restoring, 81 Hz/99 Hz (Weighted)
Energizing/Uplifting, 108 Hz/135 Hz (Weighted)
This allows a clearing of stuck energies within the body and a raising of the Torus field energy.  When used together, the client receives an all-over body attunement.
Storage pouch included.